Schuster, Max Lincoln. A Treasury Of The World's Great Letters, pub 1940, Simon and Schuster.
Schuster provides the text a letter written around 1879 but never delivered by Nietzsche to Wager which supplies additional context to the argument that Nietzsche's philosophies can be understood as a reaction against Wagner, his former idol turned bitter rival. As he describes in his own words, Nietzsche's plan was to publish Human, All-Too Human anonymously, and when he was not able to do so, he systematically revised his opus as originally intended in an effort to avoid further insult to Wagner.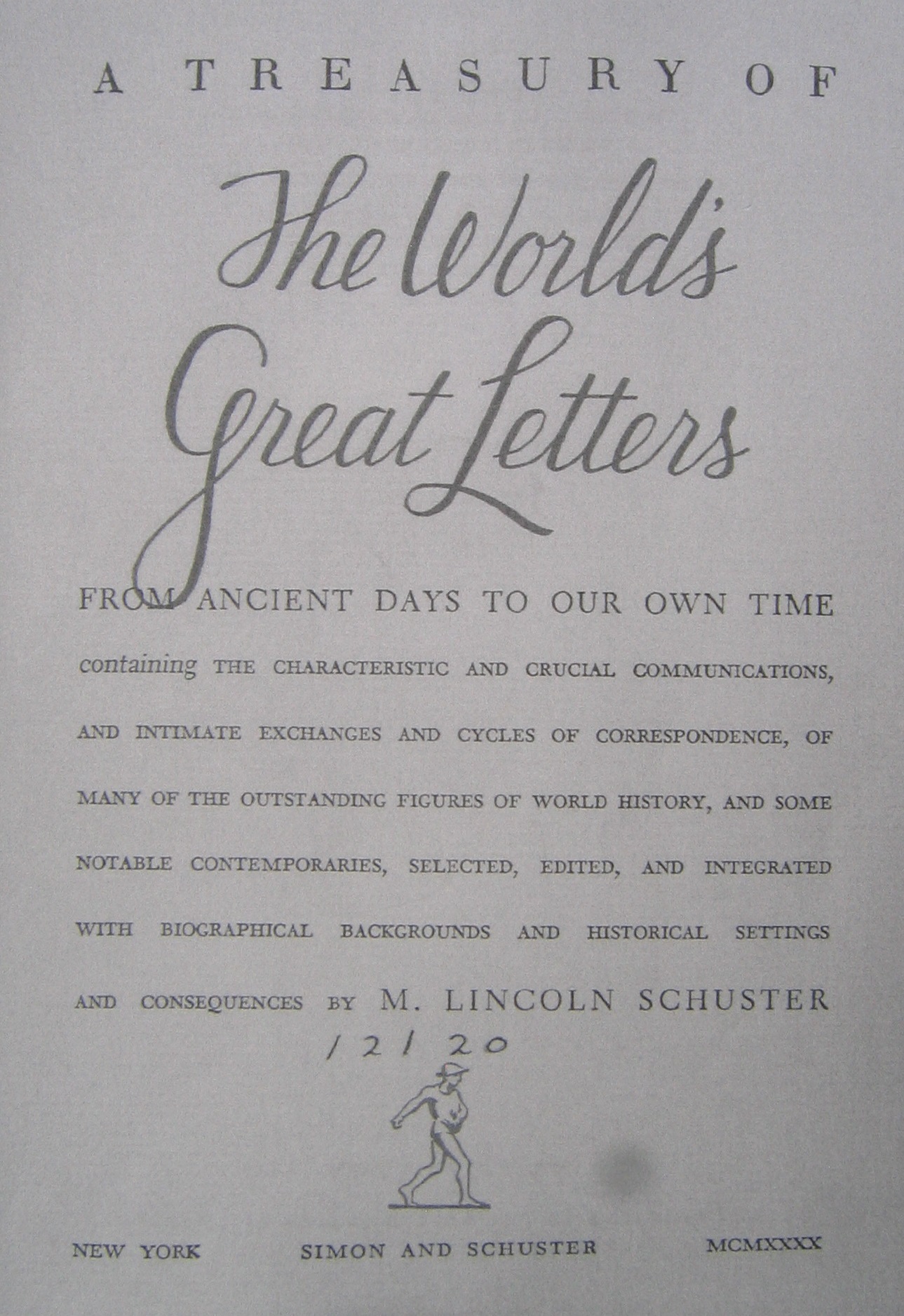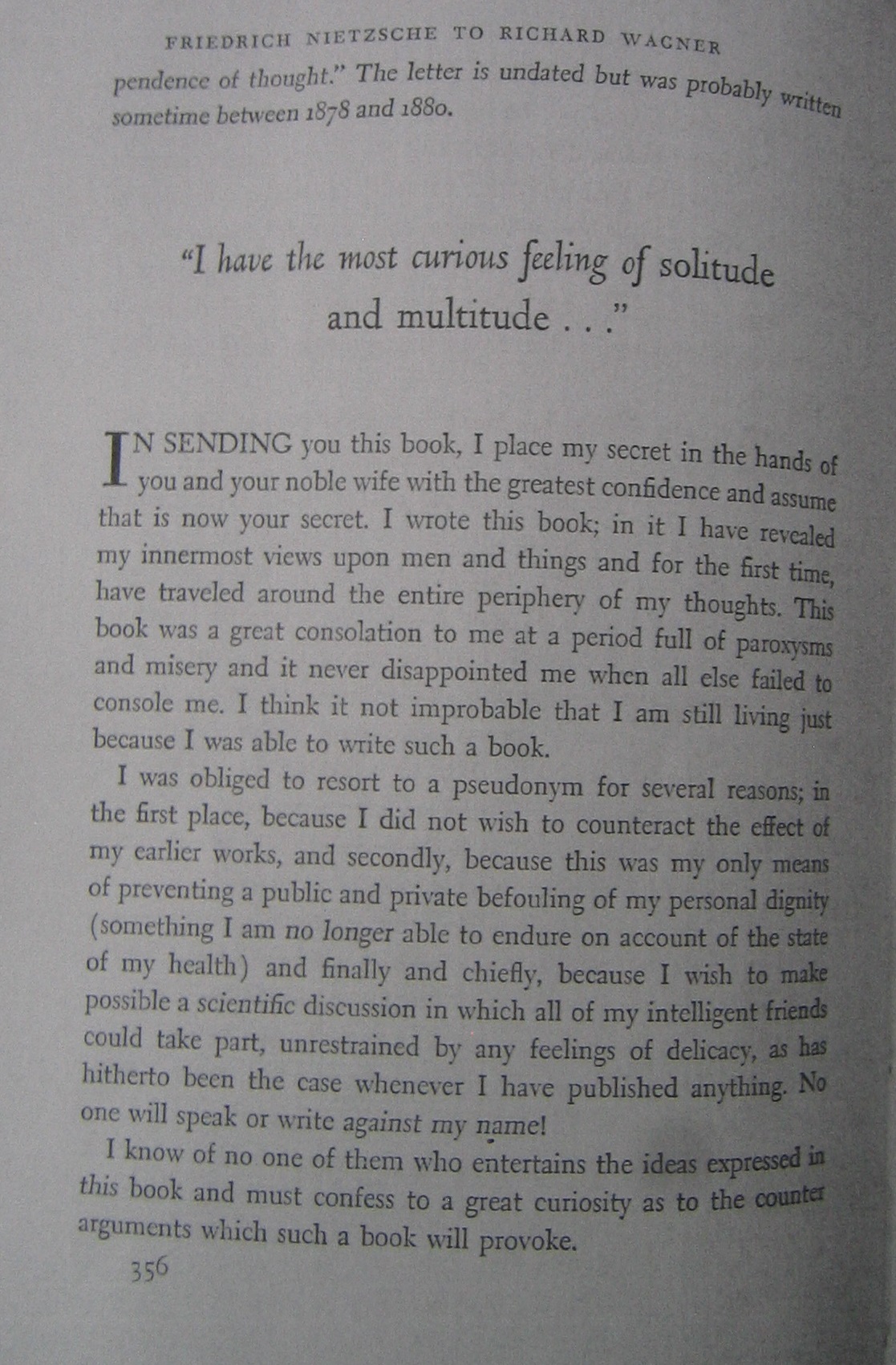 This collection also includes a reproduction of a letter written by hand in the year 1848 by Poe to his colleague, George Eveleth, in which Poe, starting at "10 -," describes his despair over the loss of his wife, Virginia Eliza Clemm, who was his first cousin and who was married to him at the tender age of 13.